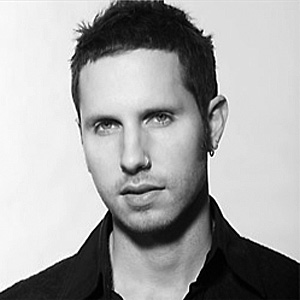 Drew Brody
(Music & Lyrics)
Drew Brody is a New York City-based songwriter. He wrote the music and lyrics for Cutman: A Boxing Musical, produced at Goodspeed Theaters in the spring of 2011, with writers Jared Coseglia and Cory Grant. Brody also wrote the music and lyrics for Derma, a musical in development, which had an equity reading at TBG Theater in 2009. Other theater credits include the underscoring music and lyrics for the play Lightning Field, which won Outstanding Play at FringeNYC in 2005. Drew wrote and recorded two albums with Richard Rodgers award-winning composer Derek Gregor as the rock band M-LAB, with which Drew performed as lead singer and toured during the 2000s. Drew also wrote and produced an acoustic solo album, released on Baskethouse Records in 2007. Additionally, he co-produced and recorded Jay Brannan's In Living Cover album, which spent weeks as the #1 singer/songwriter album on iTunes and rose to #10 in Billboards' Heatseekers charts. In addition to Derma, Drew is currently working on a musical adaption of the Showtime original movie The Mudge Boy in collaboration with Brett Smock, as well as a new original musical Wilshire in collaboration with Bobby Goldman.
Jared Coseglia
(Director / Book Writer)
Prior credits include: Cutman: a boxing musical (2011), written and directed, Goodspeed Opera House, Chester, CT, world premiere; Derma - a musical (2010), written and directed, TBG Theatre, New York City, showcase; UK premiere of The Lightning Field (2007) Oval House, London. The Lightning Field (2005), The Flea, New York City: FringeNYC 2005, WINNER! Best Play Fringe and WINNER! GLAAD Award for Best Off-Off B'way Play, world premiere. Jared was the assistant director on Six Dance Lessons in Six Weeks starring Polly Bergen and Mark Hamill on Broadway (Belasco), Ragtime: The Musical (NETWorks Nat'l Tour) dir Stafford Arima, Mack and Mable (Lincoln Center, Avery Fisher Hall), The Glass Menagerie (RoundAbout) dir Arthur Siedelman, Rockwell, The Musical (Blue Heron), and Hurry! Hurry! Hollywood! (MTC). Notable Regional Directing Credits include Floyd Collins (Berkshire Theatre Festival 2004) and The Who's Tommy (BTF 2003). Additional NY Directing Credits include: Dub a Hole in the Ground (LaMaMa, Etc.), Hang Like a Star (NYU-DWP), Mahogany starring Michael B. Washington (Joe's Pub and The Triad), Precious (Pelican and Creative Place ) written and directed, Erostratus (Gene Frankel) written and directed, Is That Your or Is That Me? (HERE), The Valentine Fairy (Atlantic Theatre Co). Jared was a resident director at the NYU Department of Dramatic Writing from 2000-2005 where he developed new work with emerging playwrights and screenwriters. Jared also sound designs most of his work and has been designing Off-Broadway in such venues as The Mint Theatre Company, DR2, The Cherry Lane, SoHo Playhouse, The Century Center, Chelsea Playhouse, The Zipper, NYU/ETW, and more. Most recently, Jared wrote and directed the world premiere reading of Cutman: a boxing musical. Other plays written and produced in NY include Precious, and Erostratus. Jared is the co-artistic director of Banner New York and holds a B.F.A. from NYU's Tisch School of the Arts.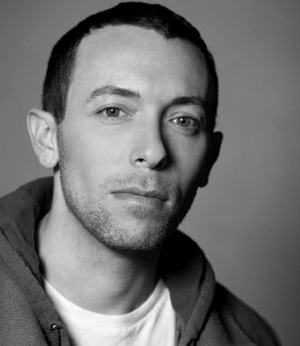 Cory Grant
(Director / Book Writer)
Cory Grant is an actor and writer, and has collaborated with Jared Coseglia and Drew Brody for the past 11 years writing and producing original plays, musicals, film, and TV. Theatrical works include: EROSTRATUS, PRECIOUS, and THE LIGHTNING FIELD, and most recently Goodspeed Musicals' production of CUTMAN: a boxing musical, which he co-wrote and starred in. Their most recent collaboration is a new musical entitled, DERMA. On Broadway, and in Chicago, Cory played Frankie Valli in JERSEY BOYS. His New York theater credits include: Mick in BROKEN HANDS (Winner: Best Actor, Fringe NYC 2006); Andy in THE LIGHTNING FIELD (Winner: Best Play, Fringe NYC 2005); Paul Hilbert in EROSTRATUS (Dir. Jared Coseglia). Regional theatre: Seymour in LITTLE SHOP OF HORRORS (Northern Stage); Homer Collins in FLOYD COLLINS, Tommy in THE WHO'S TOMMY (Berkshire Theater Festival); and Romeo in ROMEO AND JULIET (Nat'l Tour). Cory received his BFA from New York University.